The fiber optics network, as it really is.
Certa FO is based on an intuitive and fault-free model for fiber optics external plants, and it is fully prepared for FTTx networks. Top-notch user interface design and most spectacular schemas will help you quickly understand the most complex situations.
Impressive diagrams
Our intuitive diagrams show the connectivity paths of fibers. Whether it is just one fiber, all fibers from a tub or cable, or all fibers in a hub. It is possible to filter active, free, dark, damaged or reserved paths. It also provides customer lists and distances from the hub's patch panel for each fiber path, which enables you to find a fault position in OTDR tests. The system can be fully integrated to the internal plant module and other network types such as copper or coax.
Synchronized browsing of geography and diagrams
Synchronized schematic and geographical browsing of the model. It is possible to navigate to the initial and ending element of each fiber path, or to the end of a cable or any element of the existing schema. It is also easy to search for any named element of the network model. One or more monitors can be used in the
synchronized navigation.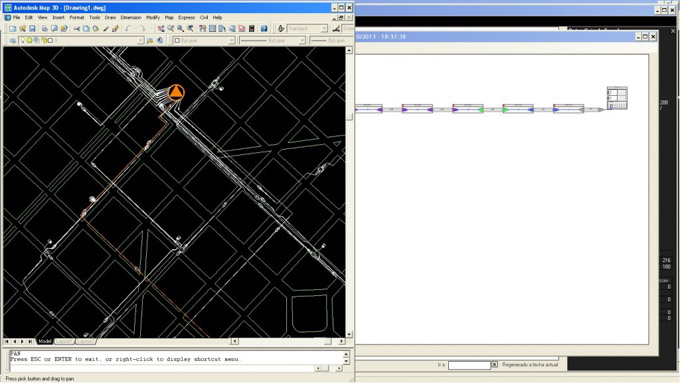 Designed for FTTx nextworks
Certa FO has been specially designed for modeling FTTx networks and supports the most complex network situations. It allows the use of splitters, MUX, DEMUX. It can model cascading splitters and redundant nodes. The system can be approached in a simple and intuitive way.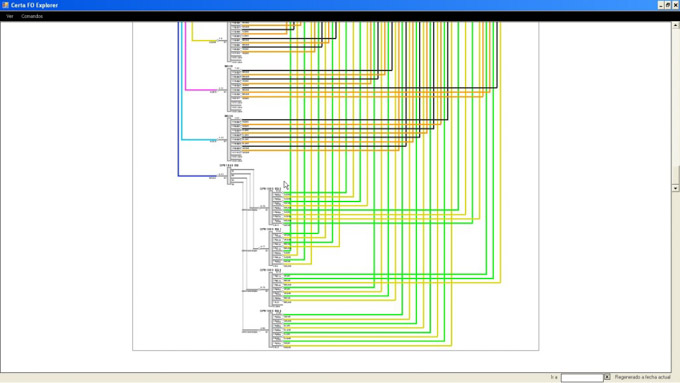 Fast and fault-free FO editing
The automatic edition tools allow you to add connections of fibers, tubes or complete cables in just one click and minimizes errors and editing time of the model.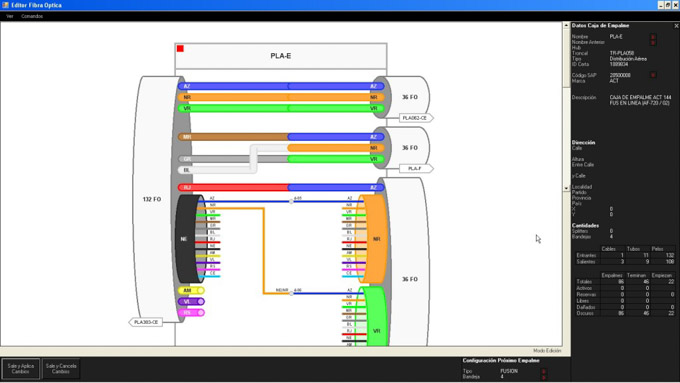 Certa supports the most complex network situations
Certa FO's state-of-the-art user interface shows splice boxes, nodes, customer and hub connections just as they are seen in reality, thus offering the most intuitive user experience.