Our experience
With over 20 years experience and over 40 projects underway in 11 Latin American countries, Certa has proven to be successful with larger and more complex companies. Televisa México, Cablevisión Argentina, Telecom, Edenor, Edesur and other companies have entrusted us with the modeling of their grids.

izzi is the trademark of the companies from the telecommunication division of Grupo Televisa. It presently has a network of multi-communications, offering cable video, telephone and internet services to homes and companies. It covers 57 locations in the Republic of Mexico, having undertaken the commitment of providing technology to its clients through permanent innovation in it products and services for residential clients, small and medium-medium sized companies.
Telecom Argentina S.A. is one of Argentina's main telecommunication companies, providing local land line telephone services, public telephones, national and international long distance services, national and international point to point links, national and international telex, data transmission, videoconference, radio signal transportation and community repeater and internet access.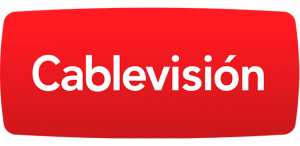 Cablevisión Cable TV and data transmission company, covering 7.5M households in the main cities of Argentina and Uruguay. With Certa GIS, Optic Fiber and Internal Plant in production and access to the system from all of the companies' operations. Integrated with CRM, invoicing, ERP and other main systems.
Other companies that have entrusted us with modeling their grids:
---
AES ES Delsur
EPESF
Edemsa
Edesal
Edesa
Edelar
Edese
Edea
Coop. Río Grande
Elecda
Elecentro
Eleoriente
Eliqsa
Emelari
Emelat
Emelectric
Emetal
Saesa
Frontel